We are proud to celebrate 25 years serving our local residents and businesses!
Nestled in the heart of Copnor, our butchers shop provides local families and businesses with the freshest, best quality meat and produce, with a first class, helpful service.
We are renowned for hand producing award winning products, including pies and sausage rolls, and for our range of inspirational cook at home dishes and meals, 'Astles at Home',  prepared by our talented in house chefs.
Our made to order, fresh meat and poultry freezer packs are best-sellers that allow our customers to buy and freeze ingredients for delicious forthcoming meals. With a small selection of veg, sauces and condiments also on offer, we're the perfect place to source all your mealtime ingredients, under one roof.
We offer 3 freezer packs – they come in three sizes, so it's a great way of buying your meat for the week, or the month, all in one go.
All the meat in these packs can be packed to your specification, making it easy
and simple for you to defrost the amount you need.
You can request a custom made pack to suit your own requirements. Just drop us an e-mail or pop by the shop,tell us what you would like and we'll provide you with a quote.
All freezer packs are made to order, fresh to you, ready to be used, or put in your home-freezer.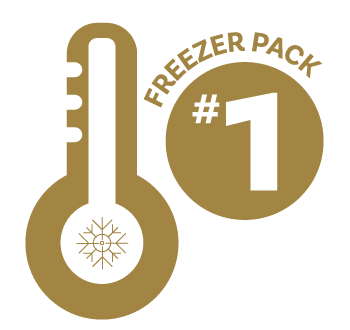 SMALL FREEZER PACK
1lb (454g) Diced Chicken Breast

1lb (454g) Diced Steak (Beef)

1lb (454g) Lean Steak Mince (Beef)

1lb (454g) Butcher's Sausages - Choice of Flavours
£14.99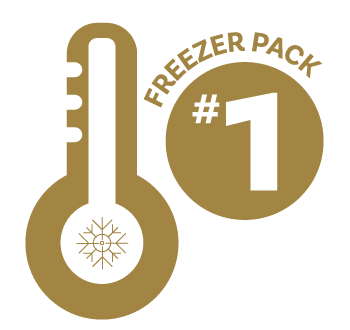 MEDIUM FREEZER PACK
4 Chicken Breasts

4 Lamb Steaks

4 Pork Steaks

4 Rump Steaks
£31.99
LARGE FREEZER PACK
3lb (1.36kg) Chicken Breast

3lb (1.36kg) Steak Mince

3lb (1.36kg) Pork Loin Steaks

3lb (1.36kg) Rump Steak

3lb (1.36kg) Sausages 
£55.99
We're proud to implement the methods and philosophy of a traditional Butchers shop; the meat and poultry is cut, tied and boned out on site, by our fully trained Master Butcher. If you're deliberating over a choice of cut or need any cooking tips for the meat you are buying, just ask and we would be delighted to share our knowledge with you. The beauty of coming to a shop like ours, is that you will always receive a friendly smile and the personal touch.
We have introduced a brand new range of complete, oven ready dishes for 2022. Designed by two amazing chefs who have joined us from one of Southsea's much loved restaurants, these inspired ready to cook meals are absolutely delicious. Prepared on site, but only cooked once they reach the comfort of your oven, the dishes retain the best flavours. They really are ready to go, too, as we hand them to you in an oven-proof container.
Over the years, Astles has amassed an astounding reputation for our homemade pies. With almost every pie being an 'award winner' in its class, its no wonder they're so popular. With a range of sizes, from individuals to extra large, and flavours from pure steak to chicken & ham, there is something for all tastes.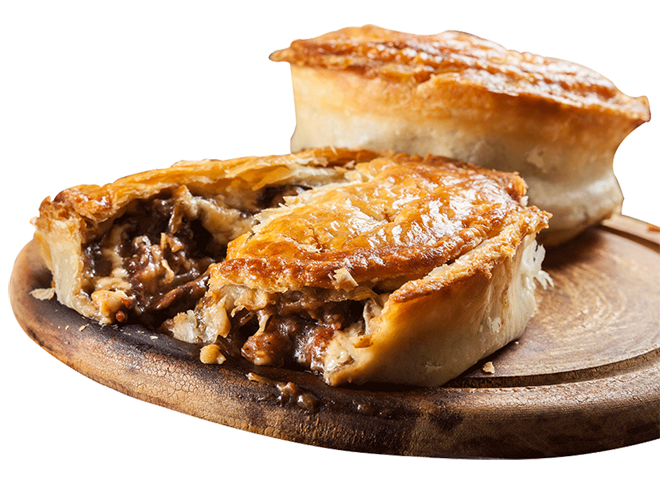 By clicking the button below people with an existing loyalty card can register their details or check their balance, or if you don't have a loyalty card you can register to receive one.
To collect points...
Pick up a loyalty card in store. Every time you spend with us we scan your card, you get one point for every £1 you spend. If you forget to bring your card we will sign your receipt. Bring the receipt and your card back within 1 month and we'll add the points to your card.
Accumulate points and then redeem them for specific items.
Please register your card, if you lose your card and it's not registered you will lose your points.
To redeem points...
Come into the shop and let us know you'd like to redeem your points before we start a transaction, we scan your card and see what's available for the points you have. Alternatively log into your account to see what's available for the points you have .
Southsea Beach Café
Southsea's number one promenade cafe. We supply our bespoke recipe burgers and award winning Lincolnshire sausages which are made on our premises, by hand, only to be cooked & served to perfection at the Café.
We also provide all the meat that goes on the grills at the wonderful BBQ nights that are hosted here.
Maya
A fairly recent addition to Belle Vue Terrace in Southsea, is Maya. We supply all the meat for Southsea's favourite Latin American restaurant's exquisite small plates.
Pie & Vinyl
We are delighted to supply Pie & Vinyl in Southsea. They combine there love and passion for music with one of England's favourite old fashioned comfort foods. They will be taking on a couple of flavours of our award-winning pies and all of the sausage roll flavours we offer.
Eastney Tavern
Well known for serving hearty and delicious pub meals, the Eastney Tavern in Cromwell Road, Southsea, have our award-winning pies on their menu.
Mumms Café
Much loved for its hearty breakfasts, the very popular Mumms Café in Southsea serve our award winning Lincolnshire sausages to their customers.
Three Cuts Burger & Tap
Three Cuts Burger & Tap in Elm Grove, Southsea is a contemporary burger restaurant and food stall with a passion for selling good, 'proper' burgers.  We supply the meat for all their renowned, delicious food.
Baffins Milton Rover F.C
Baffins Milton Rovers Football Club serve our sausage rolls, burgers and our award winning steak pies to supporters and players at all their home games.
Hepworths Café
Our award winning Lincolnshire sausages and pies are on Hepworth Café's menu and we are delighted that they are making all the business people who visit Portsmouth Enterprise Centre's in-house eatery very happy!
The Beach Club
Southsea's new beach club, set on the promenade on Clarence Esplanade, offers exceptional beachfront views for diners and it's the perfect spot to grab a takeaway. We're delighted to be supplying the newly revamped venue owners with delicious ingredients for their menu.
Moggy's Yard
This newly refurbished café located in the heart of Southsea serves wonderful breakfasts and lunches and is popular with locals, tourists and families. The sausages that we supply for their delicious meals are a real hit with diners.
Delight Café
Our close neighbours at Delight Café serve delicious eat in and takeaway dishes at their welcoming, contemporary eatery on Copnor Road. They choose to serve our delicious gourmet sausages on their tasty menu.